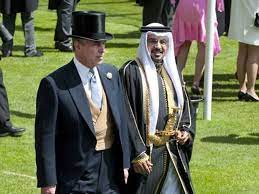 The British establishment is now broken beyond repair. But Scotland needs more than a 'not Westminster' attitude
Gerry Hassan
The National, 22 February 2022
Sixty years ago, the British establishment was losing its authority, moral compass and in deep decay. The Tory Party was mired by scandal and misconduct by senior ministers, with an out of touch PM Harold Macmillan failing to grasp the scale of crisis and decay. Meanwhile organised religion and traditional authority were characterised by hypocrisy and double standards, with repressive attitudes holding back progress.
In this climate people were indignant, filled with anger and rage at the brazen arrogance of the establishment and elites. A new wave of satire led by the likes of Private Eye and That Was the Week That Was poked fun at the ridiculous attitudes and behaviour of those who felt they were born to rule.
At the same time a confident younger country was saying this is not good enough. There was the critique of Anthony Sampson's Anatomy of Britain first published in 1962 which itemised the interconnections of the establishment. Across politics, business, law the military and media these folk (nearly all men) went to the same private schools, universities, dining clubs, and surprisingly shared the same view of the world.
Alongside this a more classless Britain was emerging via pop and rock music – from the Beatles to the Rolling Stones, the Kinks and Who and many more, and through fashion, movies and wider culture – from Terence Conran to Mary Quant and Sean Connery.
That was then and this is now. The UK is a country wealthier than ever with economic prosperity undreamt of compared to previous generations in real terms, yet the UK today is characterised by multi-billionaires, an explosion in asset wealth, and widespread hardship, poverty and a growing industry of foodbanks.
Today's British establishment is a staggering landscape to survey as nearly every institution in public life in crisis. The Tory Party is led by a PM being investigated by the police for breaking his own COVID lockdown restrictions. On Sunday morning TV with Sophy Raworth Boris Johnson refused to answer seventeen times about his breaking the law -beating the previous record set on a politician not answering journalist questions by Michael Howard of twelve refusals.
This trivalises the moral abyss of the Tories clasped to the decaying embers of Boris Johnson's debased Premiership. For this is not just about one amoral individual but about Toryism. Billions have been 'awarded' to cronies and corporate chancers, amounting to the industrial waste of £37 billion on PPE contracts, with billions written off in fraud. Alongside that, the Tory Party has been selling access to government ministers for a contribution of £250,000 per annum to the party, providing the opportunity to influence policy (such as stopping 'higher tax for the ultra-rich').
The monarchy – the supposed anchor of British life – in the year of the Queen's Platinum Jubilee, has witnessed the Queen's favourite son, Andrew, give a reported £10 million plus to Virginia Giuffre, a woman he still claims he has never met.
The next King, Prince Charles, finds himself under police investigation for his charity offering 'cash for honours' to a Saudi Arabian businessman. The crime here seems to have been to be explicit about it and put it in writing, considering the entire honours system and House of Lords is a 'cash for honours' patronage racket of the political system.
If that were not enough there are the ongoing scandals of the Met which finally forced the resignation of Cressida Dick. This, after an inquiry last year found it 'institutional corrupt', alongside the Charing Cross police WhatsApp avalanche of bile and abuse, the killing of Sarah Everard by a serving policeman, and many botched investigations such as that into serial killer Stephen Port.
These are the big scandals which dominate the headlines. There are many more. The Post Office paymaster story is one of the great tales of injustice in the history of the UK. Twenty years after it began a public inquiry is finally underway, but no one from the Post Office or Fujitsu, the company which built the faulty computer system, has apologised and resigned.
The armed forces were humiliated after twenty years of intervention in Afghanistan and Iraq with no inquiry planned into the military failure and defeat of UK forces. Chilcot we should remember was an examination of the political and intelligence failures of Iraq. One convention of UK public life is that the military leadership are never held to account for their failures – down the ages from Gallipoli to Tobruk and Singapore.
The mainstream UK newspapers post-Leveson are delighted that they have avoided regulation. Meanwhile the Murdoch empire and Daily Mail are out for revenge and out to bring the BBC down to their level, hence cheapening and making more coarse and brutal everyday public discourse.
What is missing compared to sixty years ago? For a start, where are the ethical leaders and role models in civic culture and business saying the current state of affairs is shocking? Beyond the likes of celebrity campaigners like footballer Marcus Rashford and food campaigner Jack Monroe, institutionally there is silence.
Sixty years ago, there was widespread anger and disgust at British elites. Even more there was an impatience that a new more open, tolerant, classless society was waiting and wanting to come forward and find expression.
It does not have to be like this. Twenty out of the UK's 55 PMs went to Eton; all but two of the twelve PMs who won post-war elections went to Oxford – the exceptions being Winston Churchill and John Major (Alec Douglas Home, Jim Callaghan and Gordon Brown who never went to Oxford did not win an election).
Challenging this requires anger but needs much more. It needs a political counter-charge and requires a political revolution calling time on this closed shop chumocracy – which leaves the vast majority of us on the outside as mere spectators.
It needs more than politics. It requires culture to challenge this – music, film, documentaries, comedy and more. The mainstream needs to posed as the problem and challenged, provoked and satirised.
We need to say that Britain is irredeemably broken. Scottish opinion has to be allies and agents of aiding wider change, while independence cannot just settle for 'not being Westminster'.
In this set of crises, the ideas underpinning independence need to embody accountability and democracy, alongside a desire and commitment to holding our own institutions and elites to a set of standards. Such an approach would help change across the UK and make people here more confident of the appeal of independence.