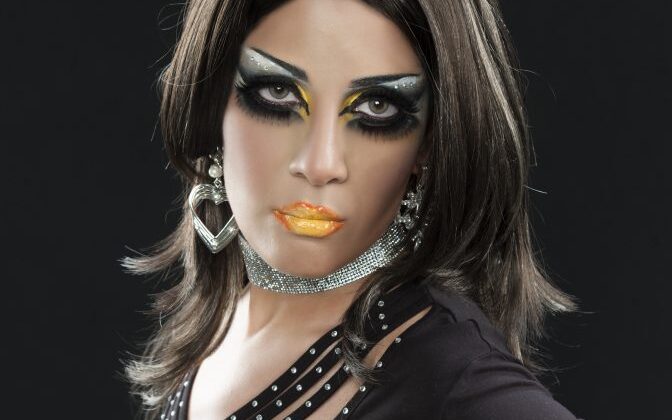 My Favourite Music of 2019
Gerry Hassan
December 23rd 2019
This is the fifth time that I have compiled a list of music that I have bought, listened to, and that came my way in the past year.
This has been an even more varied, diverse and fantastic year of music listening and experiences this year, aided by a number of factors. One was obviously just becoming aware of more great releases, and a number of artists being brave enough to follow their muse and not the mainstream. Another was upgrading my hi-fi streaming to Qobuz along with using Roon Labs – and becoming even more conscious of new, exciting releases. And finally a plug and big thanks to the Southside Record Club – which I run with Vivienne – hosted by the brilliant Some Great Reward on Victoria Road, Govanhill. Many thanks to the fantastic Ollie and Faye and everyone who has come along and contributed their great sounds.
NEW ALBUMS:

     10. Cuz I Love You – Lizzo
Fabulous, stylish, stomping dance tracks from the divaesque Lizzo. A breakthrough hit in the UK and elsewhere and it is not hard to see why. Fun, with a glorious beat and intelligent empowering lyrics and attitude.
Titanic Rising – Weyes Blood
A sublime album tackling some of the big issues drawing on a wide range of influences – Joni, Laura Nyro, Nico – but sounding unique. This is Natalie Mering's coming of age: magical, transcendental and ethereal in places.
Happiness – Chaka Khan
Chaka's first album in years. This just exudes good grooves and positivity, with the title track and album revelling in Chaka's voice and joy in singing and fronting great music. And a big plus in today's age: all coming in at 27 minutes.
Mummer Love – Soundwalk Collective
The Soundwalk Collective are engaged in a trilogy of field trip albums – and this the second brings together Ethiopian musicians, artists such as Philip Glass and Patti Smith. These exercises have always the danger of cultural appropriation and exploitation, but here the musicians are all accredited; the sound is something exquisite, creating from the messing and melding of different cultures.
Purple Mountains – Purple Mountains
The ingenuity, talent and tragedy of David Berman, ex-Silver Jews, who disappeared from the public gaze for a decade, then re-emerged with this album, and promptly in the face of hugely positive reviews, committed suicide. This group of songs have charm, humour and hope, alongside their darkness and memorable melodies. A great album and a big loss.
The Capitalist Blues – Layla McCalla
A brave album and collection explicitly addressing big political themes with a raw roots music sound. Most striking is perhaps 'Aleppo': her comment on the carnage of the Syrian civil war and hypocrisy of its main combatants.
Songs of Our Native Daughters – Our Native Daughters
A daring, challenging album and an appropriate one for the times we live in. Four American female singer-songwriters (Rhiannon Giddens, Amythyst Kiah, Leyla McCalla (see no. 5), and Allison Russell) come together and compose a set of songs about America's dark past: slavery, brutality, racism and the importance of resistance and remembering.
Kiwanuka – Michael Kiwanuka
British born Michael Kiwanuka proves that all the hype was right with this stunning album of neo-soul sounds. Rarely does British soul sound this infectious, intelligent and natural – the last such talent being the much missed Lewis Taylor (who prematurely retired).
Drift Code – Rustin Man
Rustin Man is Paul Webb, ex-Talk Talk, and he has taken years to put this together. It has a fragile autumnal feel of the passing of the seasons, decay and doubt, and an English elegy for crumbling certainties. What makes all this stark is Paul's voice – which was not heard on his previous outing with Beth Gibbon – which sounds like a haunting Robert Wyatt.
Jimmy Lee – Raphael Saadiq
Music does not come better than these sounds. This is joyful, life-affirming, intelligent neo-soul music which is about something important: in this case the death of Saadiq's brother and the challenges facing black communities in the US. This is music beyond anger and gesture. It has a deep humanity running through it and love of people, while addressing difficult issues.
Bubbling Under ….
A few mentions of other music I have been enjoying. Nick Cave's album 'Ghosteen' has been rightly praised; I am still immersing myself in it. Then there is Leonard Cohen's posthumous 'Thanks for the Dance'. The British jazz sensation Shabaka Hutchings continued to impress with The Comet is Coming's offering: 'Trust in the Lifeforce of the Deep Mystery'. C Duncan continued his journey with his latest ambient musical landscape 'Health', while Scottish singer-songwriter Annie Booth's album, 'An Unforgiving Light' has depth and is definitely one to watch. All these nearly made my top ten.
COMPILATIONS:
Live on Air 1968-1969 – Scott Walker
Stunning release of Scott Walker TV series recordings; these are amazingly taken directly from the source of someone recording them from their TV in the 1960s and then digitally enhanced in the present. The four CD set is very listenable and a major musical rediscovery and addition to Walker's catalogue.
Originals – Prince
Three years after the passing of Prince this year saw the significant opening of the Paisley Park vaults with this landmark release. If anyone needed further confirmation of the genius of the man these are demos of fifteen songs he gave to others – some well known ('Nothing Compares to U', 'Manic Monday'), many less so but equally funky ('Holly Rock' and many more).
The Time for Peace is Now: World Spirituality Classics 2
The second album in Luaka Bop's series – after Alice Coltrane's release over a year ago – brings together a selection of less well known 1970s gospel. This is as some listeners have said a nearly perfect compilation album in feel and soul – and what the best of such albums can aspire to.
Portrait of Sinatra – Frank Sinatra
At long last a CD reissue of Sinatra's bestselling double album 40 song compilation from 1977 which hit the top of the UK charts. An important part of late Sinatra's career – finally given a private limited edition.
Iowa Dream – Arthur Russell
The Arthur Russell reissue programme continues with this archival release of many of his early recordings – before he found his form as a NYC hybrid club/disco auteur – coming across like a folk artist with a ghostly touch.
You're the Man – Marvin Gaye
Marvin tracks recorded inbetween the highs of 'What's Going On' and 'Let's Get It On'. This includes one of my all-time favourite Gaye tracks, 'The World is Rated X', which follows on from 'Mercy Mercy Me (The Ecology)'.
Bill Evans – Evans in England
Bill Evans live at Ronnie Scotts in December 1969; a double album with stellar sound, intimate atmosphere and a great set list.
Paul McCartney – Amoeba Gig
McCartney has released more live albums than he should – each with less impact than the other in anodyne stadium rock. This is different: Macca in Amoeba Record Store, LA, June 2007, playing a rocking set with attitude and enthusiasm. Possibly his best live album and certainly the equal of 'Unplugged'.
REISSUES:
Abbey Road – The Beatles
The reissue programme of the Beatles continues apace with 'Abbey Road' at 50. Stunning and subtle remastering makes the best sounding Beatles album even more gorgeous with two CDs of extra previously unreleased tracks.
Emperor Tomato Ketchup – Stereolab
The peak of Stereolab was in the mid to late 1990s and 'Emperor Tomato Ketchup' is my favourite of this run – along with 'Dots and Loops'. This is where they combined their love of glorious tunes, past influences and Marxist lyrics with a pulsating soundtrack.
Mark Hollis
The only Mark Hollis solo album from 1998. Hollis who died this year was the lead singer and main inspiration in Talk Talk and their journey from pop to experimentation and embracing silence, which this album continued to explore.
I Trawl The Megahertz – Prefab Sprout
A radical departure in the Paddy McAloon catalogue – and originally released under his own name in 2003. This has Ellington and film noir overtones evoking the city and listening to late night radio on your own.
Point of View – Marti Caine
Marti Caine was an all-singing, dancing family entertainer and singer who won 'New Faces' and was constantly on UK TV in the 1980s. This is the sultry soul funk album she cut in 1981; sizzling in places; it sank without a trace until its rediscovery in the last few years. Another Southside Record Club find.
Grits, Beans and Greens: The Last Fontana Studio Session 1969 – Tubby Hayes Quartet
A long lost album from the great British jazz sensation which was recorded in the year after his 'Mexican Green' classic.
Movement – New Order
The New Order reissue programme of their albums begins with 'Movement' getting the full treatment; lots of studio demos and live recordings as the band slowly emerge from the shadow of Joy Division; 2020 sees releases for the next two albums: 'Power, Corruption and Lies' (my favourite) and 'Low Life'.
Illuminated Audio – Gigi
Ethiopian singer Gigi remixed and remodeled by Bill Laswell in 2003 ambient album. With appearances from Pharoah Saunders, Herbie Hancock and Wayne Shorter.
BOOTLEGS:
Freshen Up London 2018 – Paul McCartney
McCartney's 2018-19 'Freshen Up' tour caught on a 3 CD set from the final O2 Arena concert in London in December 2018. The band rock hard and put energy and vitality equally into Beatles, Wings and Macca solo material.
Live 92: At Radio City Music Hall, New York – Frank Sinatra
Sinatra in the twilight of his career could still capture some of his previous magic; part memory, part phrasing and part the remnants of his great voice and talent.
GOLDEN OLDIES:
Shaneera – Fatima Al Qadiri
Fatima Al-Qadiri is from Dakar, Senegal, and this seven track mini-album is an intoxicating mix of Arab dance and club culture, queer identity and female empowerment: 'Shaneera' being inspired by and about an Arab evil queen.
     2. You, You're a History in Rust – Do Make Say Think
Introduced to this in the Southside Record Club this is atmospheric, blistering post-rock of epic proportions; one thing not assisting this Canadian band being bigger is their unmemorable name: Do Make Say Think.
Third Eye – Monsoon
The only proper album from Monsoon who had a massive hit with 'Ever So Lonely' in 1983; the hit and album played a part in the commercial emergence of 'world music'.
Live 2002 – Supergrass
One of the great British rock bands of the 1990s and 2000s; hugely underrated and purveyors of memorable singles and melodies. Away to undergo a major reassessment.
The Childhood of a Leader – Soundtrack
A Scott Walker soundtrack; very late Walker in a similar vein to his official album releases.
BEST CONCERTS:
Laibach, SWG3, Glasgow
Gary Numan, O2, Glasgow
Rosanna Cash/Ry Cooder tribute to Johnny Cash, Wang Theatre, Boston, USA
New Power Generation, O2, Glasgow
Annie Booth/Heir of the Cursed, Blue Arrow Club, Glasgow
WORST GIGS:
Michael Franti, House of Blues, Boston, USA
Massive Attack, The Hydro, Glasgow
A couple of thoughts on gigs: on great experiences and not so great.
Laibach at SWG3 had everything – swagger, humour, awareness of the ridiculous, and huge theatrical presence. Lots of other live music was brilliant: Gary Numan reborn getting such affirmation from a crowd so into his music, while on the night of the 2019 election Prince's backing band, the New Power Generation, provided a necessary flip-up.
On the other side of experience a sad word about the once sublime Michael Franti. His gig at Boston's House of Blues has to go down as one of my worst ever. Franti, once a brave, emotionally and politically intelligent man, has now reduced himself to making snazzy videos punting his luxury holiday resort in Bali where you can spend time doing yoga and rubbing shoulders with the great man – subjecting us to a film flogging this before his so-so gig. This was so bad and damning it was nearly worth the admission price.
Not to end on such a negative note, a hat tip to some of the smaller gigs and emerging artists seen this year; to the wonderful Bungalow venue in Paisley and watching the likes of Jah Wobble, the Blow Monkeys and going a bit too far retro wise – Sham 69 (which certainly was an experience!). And to such new acts as the mega talented Scottish based Annie Booth and Heir to the Cursed – the latter of whom could be destined for great things.
2019 was a great year of music: new, old, discovering oldies for the first time as well as things I have loved for years, and even allowing a window for guilty pleasures from different ages. Here's to 2020 being filled with as many new and wonderful experiences ….