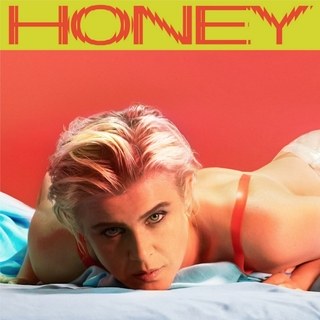 Gerry's Favourite Music of the Decade
Gerry Hassan
January 3rd 2020
My countdown of the grooves I was listening to over the past decade. First, this is my chart so the criterion is mine alone! It is dominated by new things from the last ten years, but includes compilations, reissues and even a few albums from previous decades. Second, nearly as important as what is in a looking back exercise such as this is what is missing. Thus, even though this is a fairly eclectic list it consciously has no Beyonce, Kayne West (his early promise degenerating into celebrity Trump apologist) and even Solange (although I have a bit of time for her albums and have even seen her live).
There are also many musical passions unrepresented or under-represented because they have not put out new or decent archival releases this decade. Hence, there is only one Frank Sinatra release – and when are the Sinatra estate going to start treating his back catalogue with the same importance as Dylan, Miles and Elvis? The same is true sadly of George Michael.
This is the second time I have done an end of decade review like this. I do it because it adds to my enjoyment of the music listed below and the many other great sounds that I considered for the list. Reflecting on this and the mindset of list-ism it is salutary to note the pros and cons of their ubiquity, and how it has the danger of levelling and homogenising culture, and possibility of reinforcing nostalgia and safe options.
Long before my previous proper decade review of the noughties as a teenage Dundonian I did my first ever end of decade review in 1979 for the 'Ardler News'. This puts me ahead of the game, but it was true that I was then chronicling a decade I barely understood and was looking back over albums I had bought years after the event. However, it did contain Neil Young and Crazy Horse's 'Rust Never Sleeps' as well as ELO's 'Out of the Blue'.
Anyway on with the countdown ….
Part One: 60-31:
Tiger's Milk Brasil Maravilhoso, Duncan Ballantyne, 2016.
Eighty minutes of delightful 1970s Brazilian music: courtesy of the fabulous Monorail music shop and emporium of delights in Glasgow city centre. The vibe is relaxed and laid back, ranging from Gal Costa to Tom Jobim and Deodato.
Black Messiah, D'Angelo, 2015.
His first album in fourteen years, evoking in scale and indignation 'What's Going On' and 'There's a Riot Goin' On'. Socially conscious funk rarely sounded this relevant and good with penetrating lyrics to boot, D'Angelo writing in the liner notes: ''Black Messiah' is not one man. It's a feeling that, collectively, we are all that leader.'
That's Why God Made the Radio, Beach Boys, 2012.
The Beach Boys reunion album with Brian Wilson was unbelievably good, with mature songs, Mike Love kept in check, and a touching closing suite. More than one could have realistically hoped for.
Damn, Kendrick Lamar, 2017.
Not as stellar and pathbreaking as 'To Pimp a Butterfly' from two years before this but this is R 'n' B with personal reflection and social conscience.
Health, C Duncan, 2019.
Third album release from C Duncan. Here his mix of ambience and catchy melodies develop into his most musically eclectic and audacious collection yet – combining discernable dance beats and challenging songs about subjects such as sexuality.
Pure Comedy, Father John Misty, 2017.
Father John Misty is the moniker used by alt-folkster John Tillman. This is a brave album covering life, love, heartache and the world with stunning lyrics and melodies.
It's Great to be Alive!, Drive-By Truckers, 2015.
The legendary US rockers have hardly put a foot wrong since 'Southern Rock Opera' in 2001 and this 3 CD set captures them at their peak. The DBTs play songs of forgotten America, but do so never afraid to bring out contradictions, and set to inspirational stories and rock 'n' roll.
Sunken Condos, Donald Fagen, 2012.
First and so far only Donald Fagen album after 'The Nightfly Trilogy' combines his usual attention for detail, slickness, melody and biting lyrics.
World Library of Folk and Primitive Music: Scotland, 1951 (2000).
Every home in Scotland should have one of these: this is the Alan Lomax field recordings Scottish album – ably assisted by Hamish Henderson. Track selection is divided into 'The Lowlands' and 'The Highlands', with such titles as 'The De'll Among the Tailors', 'I am a Little Orphan Girl' and 'The Tinker's Wedding'.
Freshen Up London 2018, Paul McCartney, 2018.
McCartney's most recent tour has seen him playing stellar three hour sets – mixing Beatles, Wings and Macca solo – with his tight hard rocking band. This 3 CD set captures the London O2 gig of his 2018 tour.
Tropix, Ceu, 2016.
Contemporary Brazilian grooves mixed with Western influences. Ceu brings together soul, jazz and trip hop with the sounds of Brazil and makes music that continues to prove consistently stunning.
Blak and Blu, Gary Clark Jr., 2012.
The major label debut album from American blues sensation Gary Clark Jr. rocks as hard as it can but does so with intelligence and memorable melodies.
Portrait of Sinatra, Frank Sinatra, 1977.
This album was Sinatra's last UK number one in 1977: forty tracks from his Reprise years telling the story of his life. Never reissued officially on CD; it was eventually unofficially released as a limited edition CD.
Live in Japan, Marva Whitney with Osaka Monaurail, 2006.
Marva Whitney was 'Soul Sister Number One' playing with James Brown, cut a great soul and funk album, 'It's My Thing' in 1969 that over the years became a sampled classic. In the 21st century Marva made a comeback with a hot young Japanese band – who I saw at Ronnie Scott's – and this album captures the band and Whitney in scintillating form in Japan.
Pubic Intellectual: An Anthology 1986-2016, Momus, 2016.
A three CD collection of the best of that idiosyncratic provocateur Momus (aka Nick Currie). His songbook includes great social commentary, wry observations and critiques of contemporary culture.
Hand. Cannot. Erase, Steven Wilson, 2015.
Steven Wilson's concept album is ostensibly about the case of a body left undiscovered in a London flat for three years – the story of Joyce Carol Vincent that was also the subject of an amazing film. But really it is about the paradoxes of modern life: individualism, looking out for each other, loneliness and even the assumptions we make about such stories.
More than Despair, New Order, 1985.
Possibly my favourite New Order bootleg recording; a Polytechnic of Central London December 1985 gig. One of the first times they play Joy Division ('Atmosphere'); I used to have this on vinyl, but the CD is miles better for having the full soundcheck including an instrumental 'Love Will Tear Us Apart'.
Unreleased Tracks, George Michael, n.d.
The early death of George Michael is still felt acutely. George was a major talent and profoundly decent human being, but struggled musically throughout the early 21st century. This album captures most of his singles and online releases of the period and begs the question – why has his estate not released this as a proper album (along with the 'Trojan Souls' sessions)?
A Thing Brand New, Stanley Odd, 2014.
Stanley Odd's release in the tumultuous indyref year of 2014 sees Dave Hook surveying the current state of affairs: 'Son I Voted Yes' (on Scotland) and 'The Walking Dead' (on Thatcherism's enduring influence). As I write, this is the last word from the group.
Take Me to the Land of Hell, Yoko Ono/Plastic Ono Band, 2013.
Yoko has been enjoying belated critical acclaim for the past decade and this album – her second resurrecting the Plastic Ono Band moniker – only adds to the legend. This, from an artist at this point entering their eighties who refuses to rest on her laurels or invoke nostalgia. A continual inspiration in an age of so many artists playing safe.
White Man Are Black Men Too, Young Fathers, 2015.
The Edinburgh trio continue to inspire, grow and defy classification: this drawing from more than hip hop. The music here is challenging, complicated and at times bravely honest in its lyrics.
Chaleur humaine, Christine and the Queens, 2015.
A brilliant album and performer who captivates on this release and live in concert. French born Christine brings an attitude of independence drawing on longer traditions of dance and performance to invent her own self-proclaimed 'freakpop'.
The Race for Space, Public Service Broadcasting, 2015.
Public Service Broadcasting enter the world of discovery, bold adventure and a past when the world – or the official future at least – was filled with hope: the space race. Combining and honouring key historic moments in that race this album captures the excitement, drama and epic dimensions of this period – and all in a manner which has a sense of playfulness.
Elaenia, Floating Points, 2015.
The full length album debut from Sam Shepherd under his Floating Points moniker. This has a timeless feel seeming to come from any point in the past 30-40 years while drawing from Pink Floyd and late Talk Talk.
Ding Dong Dollar: Anti-Polaris and Republican Songs, 1962 (2012).
First released by Folkway Records in 1962 and rereleased fifty years later this captures the protest songs of the early anti-nuclear movement in Scotland. Contains songs such as "We Dinna Want Polaris', 'The Polis o Argyll' and 'Freedom Come All Ye' – all sadly still as relevant.
Songs of Our Native Daughters, Our Native Daughters, 2019.

A daring album of reclamation, remembering and resistance. Four American female singer-songwriters – Rhiannon Giddens, Amythyst Kiah, Leyla McCalla, and Allison Russell – come together and put together a roots music collection about America's dark past: slavery, brutality, racism and the act of honouring the voices oppressed, tortured and killed.
Dylan's Gospel, The Brothers and Sisters of L.A., 1969 (2014).
An album which explicitly explores the gospel and soul of 1960s Dylan – with a host of stellar singers: Merry Clayton, Gloria Jones and Clydie King.
Negative Capability, Marianne Faithfull, 2018.
Late career bravery: with adeptly chosen and written songs about life, loss, love and the passing of time. Faithfull doesn't like to be called a 'survivor', thinking that word should be saved for people who went through real hell, but this is music on how to endure and understand.
A Little Magic, A Little Kindness: The Complete Mono Albums Collection, Laura Nyro, 2017.
Laura Nyro was a one-off: combining folk, singer-songwriter confession and political activism. This set combines her first two albums from 1967 and 1968, including the legendary 'Eli and the Thirteenth Confession'.
Your Queen is a Reptile, Sons of Kemet, 2018.
Sons of Kemet are fronted by sax player Shabaka Hutchings and this is fiery, political savvy jazz. Musically joyous it challenged the restrained, ridiculous and reactionary notions which surround Britishness – from monarchy to imperialism and systemic racism – all in the year of 'Windrush' coming back and biting the racism of the British political establishment.
Part Two: The Top Thirty ….
Blackstar, David Bowie, 2016.
A magnificent goodbye. Bowie's best album since the early 1980s. Not easy listening on any level and with the added pathos of his unexpected death immediately after its release.
Have You in My Wilderness. Julia Holter, 2015.
Julia Holter's breakthrough album filled with striking, haunting, enigmatic and mellifluous music. The intimacy of Holter's songs and reflections are striking and with this set of songs she showed herself to be an unique talent and voice.
I Learned the Hard Way, Sharon Jones and the Dap-Kings, 2010.
Sharon Jones and the Dap-Kings found late career success as the authentic soul article, writing their own material and making classic soul about today. This is their fourth album – one which saw them well on the way to commercial success. Tragically Jones died in 2016 from cancer at the age of 60.
Psychedelic Pill, Neil Young and Crazy Horse, 2012.
The only Neil Young album this century in the running to be called very good; truth is Young has been running low on inspiration since the mid-1990s. 'Psychedelic Pill' has some great and very long Crazy Horse guitar workouts that tower above any of his other recent releases.
Kiwanuka, Michael Kiwanuka, 2019.
British born Michael Kiwanuka proves that all the hype was right, with this stunning album of neo-soul sounds. Rarely does British soul sound this infectious, intelligent and natural.
AM, Arctic Monkeys, 2014.
The Arctic Monkeys reinvent themselves here embracing glam rock, fuzzy guitars and a more overt rhythmic sensibility to their music. A modern day classic from a band still prepared to take risks.
To Pimp a Butterfly, Kendrick Lamar, 2015.
Free your mind and your hips and ass will follow. Lamar brings together the spirit and attitude of his predecessors with Parliament-Funkadelic funk subversion and revolutionary insights. All combined with soul power anthems, sound collages, spoken word and dialogue to create searing comment on present day America and the human condition.
A Tabua de Esmeralda, Jorge Ben, 1974 (2017).
Brazilian Jorge Ben explores the power of mysticism and theosophy with stunning melodies in what is arguably his most memorable album in a long and illustrious career.
Architect, C Duncan, 2016.
One man's striking vision in the debut album of C Duncan– part classical, ambient, other worldly invoking the spirit of 4AD like dreamy popscapes.
Future Rhythm Machine, Auntie Flo, 2012.
The debut of Glaswegian Brian D'Souza as Auntie Flo – an intoxicating DJ mix of clubby tracks, dazzling basslines and a collage of sounds new and old brought together in this 33 minute soundscape.
I'm New Here, Gil Scott Heron, 2010.
Gil's last album – after a gap of sixteen years from 'Spirits'. Produced by Richard Russell of XL Records this may be very contemporary in sound, but Gil's voice is unique: ragged, worn-out and filled with life and wisdom. Gil died just over a year after its release.
Sleep, Max Richter, 2015.
This is an absolute stunning release and my introduction to contemporary classical musician Max Richer. 'Sleep' is an 8 CD set of original music set to the arc of a night's sleeping. Beautiful, tranquil and challenging on numerous levels (including listening time!).
Keychains and Snowstorms: The Soft Cell Story, Soft Cell, 2018.
At last Soft Cell get the proper retrospective treatment with a 9 CD box. Nearly everything is here: albums, B-sides, 12 inch remixes, live tracks and rarities.
No Luscious Life, Golden Teacher, 2017.
Glasgow sextet on Optimo bring out their dance debut album. 'Sauchiehall Withdrawal' has such a vibrancy that it almost feels like a take on the street late at night.
Music Complete/Complete Music, New Order, 2015-16.
New Order come back minus legendary bassist Peter Hook and don't disappoint. 'Music Complete' is their best album for at least two decades – and was enhanced by the release of the longer, more experimental version of tracks in 'Complete Music'.
The Beatles, 1968 (2018).
The seven disc release of a double album many thought was too indulgent in the late 1960s shows how culture has changed. 'The White Album' has never sounded better, but is different in places; the jewel is the 'Esher Demos': 27 demos recorded in George's house and sounding like the Beatles Unplugged.
You Want It Darker, Leonard Cohen, 2016.
This is simply a majestic album, the last in a series of brilliant albums which run back to his re-invention with 'I'm Your Man' in 1988 – where the world was introduced to Cohen as a crooner and singer with a golden voice.
The Epic, Kamasi Washington, 2015.
A triple album debut: I love the audacity, imagination and scale of this. 'The Epic' and Kamasi Washington show that jazz can be reinvented and does have a future. The start of an important musical talent's career.
Drift Code, Rustin Man, 2019.
Rustin Man is Paul Webb, ex-Talk Talk, who took years to put this together. It has a fragile autumnal feel of the passing of the seasons, decay and doubt, coming over like an English elegy for crumbling certainties. What makes all this stark is Paul's voice –not heard on his previous outing with Beth Gibbon – which has echoes of a haunting Robert Wyatt.
Let England Shake, P.J. Harvey, 2011.
This is a record about England, the past, memories and impact of World War One – one which is profoundly brave, anti-militarist and bringing the protest tradition into the modern age. And as much about the lies and deceptions of the present as any distant wars.
And finally …. into the Top Ten of the Decade ….
The Smile Sessions, Beach Boys, 2011.
After a 44 year wait the most famous unreleased album, 'Smile' finally sees light with a 5 CD box set of love, attention and gorgeous, intricate music. Its release is possible because of the Brian Wilson 2004 recreation – which this box set exceeds in feel and soul -being the 1966-67 originals not an ersatz copy.
Cover Version, Steven Wilson, 2014.
Steven Wilson is rightly hailed as a major musical talent and this idiosyncratic release brings together six singles of covers and originals he issued, including stripped back versions of Prince's 'Sign o' the Times', the Cure's 'A Forest' and ABBA's 'The Day Before You Came'.
World Spirituality Classics 1: The Ecstatic Music of Alice Coltrane Turiyasangitananda, Alice Coltrane, 2017.
This is like nothing else Alice Coltrane ever issued. It isn't jazz; it is unique spiritual world music made for Coltrane's religious calling and community. Originally produced on cassette for private use this music has been lovingly restored by David Byrne's Luaka Bop label.
Jimmy Lee, Raphael Saadiq, 2019.
This is joyful, life-affirming, intelligent neo-soul music about something important: in this case the death of Saadiq's brother and the challenges facing black communities in the US. This is music beyond anger and gesture. It has a deep humanity running through it and love of people, while having an intoxicating beat.
Dance to the Best of ESG, ESG, 2010.
Double album of one of the most influential (and yet still relatively unknown to the wider public) musical acts of recent decades. ESG combined dance, rock, deep grooves in a music that still sounds unique and comes over as original, great music does as if it is from the future. One of my gigs of the decade was seeing them play an intimate pre-xmas gig in the CCA, Glasgow, in 2015.
Song Collection 1979-2011, Michael Marra, 2011.
Thirty years of the collected works of national treasure Michael Marra curated by the man himself for select release. This contains nearly everything Marra recorded – capturing his wit, surrealism, imagination and sense of love of the many characters he created in a 8 CD set. When will a record label sort out Marra's back catalogue and release a retrospective and all his albums?
Mulher do Fim do Mundo/The Woman at the End of the World, Elza Soares, 2016.
Despite my love of Brazilian music I had never heard of 79-year-old Elza Soares until 'The Guardian' reviewed it. An amazing album, glancing back over her life and sharing her wisdom with us: combined with a fierce less musical experimentation of dance, rock and Afro-Brazilian sounds.
Listening to Pictures, Jon Hassell, 2018.
Another late blossoming from 81 year old Jon Hassell and his first album in a decade. Evoking Miles in his electric phase and late Ellington, this also has shades of the Aphex Twin and Boards of Canada.
Shaneera, Fatima Al Qadiri, 2017.
Fatima Al-Qadiri is from Dakar, Senegal, and this seven track mini-album is an intoxicating mix of Arab dance and club culture, queer identity and female empowerment: 'Shaneera' being inspired by and about an Arab evil queen.
Honey, Robyn, 2018.
Pop music does not come better than this. Life-affirming, danceable, emotionally intelligent and insightful music from the Swedish Robyn. The album follows the arc of human emotions through a breakup and loss to redemption – all to the most glorious music backdrop.