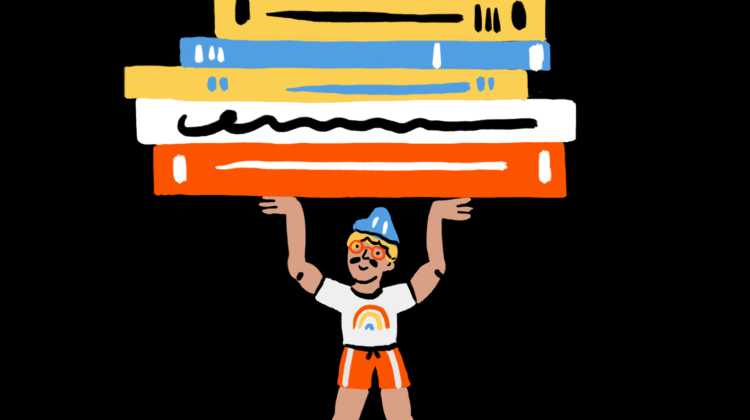 My Favourite Books of 2019
Gerry Hassan
December 22nd 2019
This is a list of my favourite books of the year. It is the fifth year in a row I have done this – and undertaken separate book and music lists – the latter coming in the next day. It is a totally subjective and idiosyncratic list: made up things I have read, come across, been involved in or inspired by and which have stopped me and made me think.
The biggest reason I do these lists is for my own enjoyment: looking back and reflecting on reading and listening, and making sense of these areas of culture. It helps me further enjoy and immerse myself in the books and music in question. And also it is great from the unsolicited comments I have got that there are people out there who get something out of this exercise. So without further ado ….
SCOTLAND: POLITICS AND CULTURE:
Jemma Neville, Constitution Street: Finding hope in an age of anxiety, 404 Ink.
This timely book is about place, people, voice and the fabric of democracy. Take one street in Scotland – Constitution Street, Edinburgh – and listen to the people there and use it as a starting point for reflecting about the wider canvas and environment we live in.
William Knox and Alan McKinlay, Jimmy Reid: A Clyde-Built Man, Liverpool University Press.
Jimmy Reid is a Scottish icon and inspiration and at last he gets a biography worthy of his life and impact. Well-researched and written, Knox and McKinlay throw fresh light on the journey of a section of the Scottish left and an extraordinary individual of his time but with lessons for the present.
SCOTLAND: PERSONAL AND POLITICAL:
Mary Miller, Jane Haining: A Life of Love and Courage, Birlinn.
A superb reclaiming of a Scottish pioneer who made a difference. Haining worked in Budapest and remained running a school and sanctuary as the war and the Nazis closed in, resulting in her being sent to and killed in Auschwitz.
Kenneth Roy, In Case of Any News: A Diary of Living and Dying, ICS Books.
The late elemental force Kenneth Roy was in death as he was in life powerful and penetrating reflecting on the human condition in the craft of his writing. A short gem of a book and a fitting final chapter to a life well led.
Bruce Downie, Loved and Lost: Govanhill's Built Heritage, Govanhill Baths Community Trust.
A social history of Govanhill on Glasgow's Southside through its architecture and buildings filled with rare and evocative photographs.
SCOTLAND: HISTORY:
Sara Sheridan, Where are the Women? A Guide to an Imagined Scotland, Historic Environment Scotland.
This is a book of beauty, imagination and rectifying one aspect of the missing Scotland: the gendered nature of public spaces, statues and commemoration. Sheridan's odyssey around the country is both compelling, at times individual and even humorous. Hopefully the start of a neverending debate.
Andrew Redmond Barr, The Illustrated Declaration of Arbroath, Saltire Society.
Next year is the 700th anniversary of the Declaration and Barr's book is a fitting celebration of a key document. It works both as tribute, a reclamation and restatement of its principles in the modern age. A big hat tip to Andrew and the Saltire Society for marking this historic anniversary with this book of gorgeous design and imagination.
SCOTLAND IN COMPARATIVE STUDY:
Donatella della Porta, Francis O'Connor, Martin Portos and Anna Subbirats Ribas, Social movements and referendums from below: Direct democracy in the neoliberal crisis, Policy Press.
A study of the Scottish indyref and other comparable referendums from below by a major theorist of social movements and academic colleagues. Perhaps over-ambitious in its scale but it contains fascinating thoughts on the changing nature of referendums and politics.
BREXIT BRITAIN AND ALL THAT:
Ben Wellings, English Nationalism, Brexit and the Anglosphere, Manchester University Press.
This is a fascinating thesis on Brexit addressing its multi-level dimensions: about the relationship between English and British nationalism, between the nations of the UK posing huge strains on the future of the union, and bringing a contested and deeply ideological 'global Britain' into mainstream politics; written before Boris Johnson became PM it is now even more relevant.
Danny Dorling and Sally Tomlinson, Rule Britannia: Brexit and the End of Empire, Biteback Publishing.
A withering critique of the backdrop and consequences of Brexit – forensically analysing the divided Britain, failure of Labour and the left and successful hijacking by the right of Brexit. Pity Corbyn's leadership team never read this book.
BRITISH POST-WAR HISTORY:
Dominic Sandbrook, Who Dares Wins, Britain 1979-1982, Allen Lane.
There has been much to admire in Sandbrook's previous volumes on contemporary British history, but it has been one of diminishing returns. His series as it has evolved has more openly revealed his prejudices – which are scathing of the left and its radicalism. This volume is no exception; packed with observations and insight, but too eager to make the case that the villain of post-1979 Britain was Tony Benn.
Charles Moore, Margaret Thatcher: The Authorised Biography: Volume Three: Allen Lane.
This is the final volume in Moore's authorised trilogy with Volume Three covering the high Thatcherism of 1987, her third term, the hubrid and arrogance and over-reach, leading to her fall from power in 1990. If you can get past Moore's belief in his heroine there is much to learn from this – following the motto in politics that you should always understand your enemies.
BRITAIN, INEQUALITY AND PRIVILEGE:
David Kynaston and Francis Green, Engines of Privilege: Britain's Private School Problem, Bloomsbury.
Britain 's 'private school problem' has come to the fore as distorting public life and allowing a self-interested, self-sustaining elite to reinforce its privilege. It is also impossible to understand Britain, England and Toryism, without referencing private education. Kynaston and Green's book is part social history and part a call to comprehensive reform of this system of social apartheid.
BRITAIN AND EMPIRE:
Priyamvada Gopal, Insurgent Empire: Anticolonial Resistance and the Making of British Dissent, Verso.

Gopal provides a platform for a counter-history of empire, one which doesn't start from the point of view of the UK, colonists and conquers, but rather gives space to those who directly resisted imperialism – whether by force, non-co-operation, and/or intellectually – covering the Indian uprisings of the 1850s to the Kenyan Mau Mau in the 1950s.
BREXIT AND IRELAND:

Diarmid Ferriter, The Border: The Legacy of a Century of Anglo-Irish Politics, Profile Books.
'The border' has loomed large in Brexit debates, after being ignored pre-vote. Many subsequent British deliberations have revealed the continuation of a willful ignorance and worse a deep condescension of all things Irish, none of which looks likely to end in a good outcome for Brexit or the version of Britain associated with it: all of which Ferriter takes apart with a powerful, timely polemic. This one is going to run and run.
EUROPEAN HISTORY:
Simon Reid-Henry, Empire of Democracy: The Remaking of the West Since the Cold War, 1971-2017, John Murray.
The rise and fall of political democracy in what is known as 'the West' and how its present day crises: Trump, Brexit, authoritarian populism and increasing inequality have deeper roots in the rise of individualism and decline of older forms of social solidarity.
SOVIET UNION/RUSSIA:
Serhii Plokhy, Chernobyl: History of a Tragedy, Penguin.
The best English language account of the avoidable tragedy of Chernobyl by a leading Ukranian historian. It was caused by the disastrous Stalinist system and as a consequence contributed to its demise.
Serhii Plokhy, The Last Empire: The Final Days of the Soviet Union, Basic Books.
Talking of the end of the Soviet Union this is a compelling account of its demise and why its long tail has consequences to the present – from the same author.
THE CULT OF TRUMP:
Steven Hassan, The Cult of Trump: A Leading Cult Expert Explains How the President Uses Mind Control, Free Press.
What can be said about Trump that has any originality and point? Steven Hassan (no relation) is an expert in cults and even for a period in the Moonies, and uses his in-depth knowledge to calmly show us that the Trump phenomenon is a cult. He concludes this warning with the words: 'We ignore the lessons of history – of Jonestown and other destructive groups – at our own peril.'
INTERNATIONAL:
Frank Dikotter, How to Be a Dictator: The Cult of Personality in the Twentieth Century, Bloomsbury.
Not quite a 'How to' guide but a study of the politics and personalities of a range of dictators – from the well-known (Hitler, Mussolini, Stalin, Mao) to those less well-known (Mengistu, Ceausescu, Duvalier).
BRITISH POLITICS: GENERAL:
Steve Richards, The Prime Ministers: Reflections on Leadership from Wilson to May, Atlantic Books.
Profiles of the past nine UK PMs from Wilson to May before Boris Johnson. The thesis is these are PMs of the TV age, but they are really PMs who the author has covered or remembered. Allowing for a variety in chapters, he takes us through recent Premierships offering insights into leadership and who succeeded and failed in the art of being a political teacher.
BRITISH POLITICS: LABOUR PARTY:
Mark Perryman (ed.), Corbynism from Below, Lawrence and Wishart.
Perhaps this is destined to become a historical curo after the 2019 election but it deserves a better fate. Corbynism and the currents around it was/is much richer not just than Corbyn, but the limits of leadership loyalism. There are a welter of ideas and perspectives in this from a variety of left thinkers; and with full disclosure I have an essay in the volume on Labour, the left and the British state.
BRITISH POLITICS: CONSERVATIVE PARTY:
Sonia Purnell, Just Boris: The Irresistible Rise of a Political Celebrity, Aurum.
Now eight years old but by far the best and most damning biography of Boris Johnson. Purnell shared a Brussels office with Johnson when they both worked for the 'Daily' and 'Sunday Telegraph', giving her an inside track on his character, to which she has added extensive research and interviews. The result is a detailed picture of the deceit inherent in the creation of 'Boris'.
CULTURAL CHANGE AND IDEAS:
Mark Fisher, K-Punk: The Collected and Unpublished Writings of Mark Fisher (2004-2016), Repeater.
A stunning collection of the essays of the late Mark Fisher, who tragically committed suicide in 2017 at the age of 48. Fisher's takes on culture, capitalism and British society are brilliantly nuanced and multi-layered and he will make you think anew about so much which has defined our lives. A much needed counter to the likes of Dominic Sandbrook who see culture as merely what is popular.
ECONOMIC POWER:
Mariana Mazzucato, The Value of Everything: Making and Taking in the Global Economy, Penguin.
Mazzucato's thesis is a compelling one about the nature of contemporary capitalism: that it has a distorted idea of value and one which celebrates finance capitalism's extraction and exploitation of humanity and the planet. Whether this critique has enough of an understanding of hard power to become a counter-offensive is open to question, but this is an important book.
CAPITALISM:
Eugene McCarraher, The Enchantments of Mammon: How Capitalism Became the Religion of Modernity, Harvard University Press.
A huge ambitious tome on the all-encompassing nature of capitalism and capital's creation of a global empire and how it has become the equivalence of a religion which trashes the very meaning of what it is to be human. Convincing in critique, it falters in searching for an alternative, believing fake religion should be replaced by a return to the sacred.
Shoshana Zuboff, The Age of Surveillance Capitalism: The Fight for a Human Future at the New Frontier of Power, Profile Books.
A superb case for what is surveillance capitalism and how it has morphed from its promises of liberation to enslaving us. Zuboff sees this new form of capitalism as remaking value, knowledge, authority and power, and ultimately what it is to be human. A compelling and thought provoking call to arms.
POPULISM:

Cas Mudde, The Far Right Today, Polity Press.
The leading thinker on today's populism turns his pen to a handy primer defining the term and surveying the wreckage of global politics. Hugely informed and thoughtful, and filled with insights and concern for the state of statecraft and democracy. A useful counter to the work of academic Matthew Goodwin – who has written on UKIP and 'national populism'.
CRITICAL THINKING:
Felipe Fernandez-Armesto, Out of Our Minds: What We Think and How We Came To Think It, One World.
A history of humanity through how we think, conceptualise and refashion the world around us along with a restatement for all of us to understand how to critically evaluate how we do it and do it better in the face of numerous threats.
HUMANITY:
Bryan Walsh, End Times: A Brief Guide to the End of the World: Asteroids, Supervolcanoes, Rogue Robots, and More, Hachette Books.
The numerous ways humanity can end or life as we know it on planet earth could be permanently altered. In so doing, Walsh brings centrestage the perilous nature of humanity's advances and incomplete nature of our knowledge and wisdom.
THE FUTURE OF HUMANITY:
Michael Lerner, Revolutionary Love: A Political Manifesto to Heal and Transform the World, University of California Press.
A personal and political challenge to the politics of cynicism. If we value kindness, generosity, tackling inequality and more, we are going to have fight for them – and do so in the right way argues Rabbi Lerner. That entails going beyond a politics of resistance and opposition to embodying what we stand for. A book for rethinking the left and wider politics filled with scholarship, rethinking spirituality and courage. One of my books of the year.
SPACE:
Daniel Oberhaus, Extraterrestrial Languages, MIT Press.
The search for extraterrestrial life throws up huge questions about the cosmos and about life on earth. Is it wise to search for such life, and if and when we do make contact what languages and symbols will allow exchange?
FOOTBALL:

David Goldblatt, The Age of Football: The Global Game in the Twentieth Century, Macmillan.
The 21st century continuation of the magisterial 'The Ball is Round'. The present day state of football finds Goldblatt less optimistic about the game and its connection to and control by global capitalism, stratospheric finance, and dodgy owners and oligarchs.
MUSIC:
Will Friedwald, The Great Jazz and Pop Vocal Albums, Penguin Random House.
Friedwald is one of the great music writers of the present and author of the definitive Sinatra musical biography, 'The Song is You', on the artist and his work. This set is an introduction to some of the best jazz and pop vocal albums from Sinatra, Ella, Billie Holiday, Tony Bennett to the present and the likes of the incomparable Cassandra Wilson.
Jon Savage, The Searing Light, the Sun and Everything Else: Joy Division: The Oral History, Faber & Faber.
The last definitive word on Joy Division, perhaps? So much has been written about this revered group but until now no one has written their story in their own words. Jon Savage was there and has a passion and intellectual love of their music which puts the band in their context and adds to their genius.
Rien Fertel, Southern Rock Opera, Bloomsbury.
One in the series of 33 1/3 album series which I have always stayed well clear of – with its connotations of 'classic albums'. This is very different. A book on the breakthrough album by the stellar American rockers the Drive-By Truckers; 'SRO' came out in 2001 and is a musical, emotional tour de force covering growing up in the South, adolescence, girls, the power of music, race and class, as well as being a concept album paying tribute to concept albums.
NOVELS:
John Le Carre, Agent Running in the Field, Viking Press.
Le Carre has had a rich Indian Summer which seems to have been galvinised by Brexit. Some readers have criticised this book for being too 'political' as if the world of spies and intelligence was not intrinsically political. As with all Le Carre his writing is tight and sparse, and the genius in the many sub-plots.
Sam Bourne, To Kill the Truth, Quercus.
Sam Bourne (ala Jonathan Freedland) follows up his Trumpian 'To Kill the President' with a thriller about philosophy and the nature of truth – which could hardly be more relevant.
OLDER BOOKS I READ AND LOVED:
Ben Pimlott (ed.), The Second World Diary of Hugh Dalton 1940-45, Jonathan Cape.
Hugh Dalton was a leading Labour politician in the golden era of the Attlee leadership, serving in Churchill's coalition, and subsequently as post-war Chancellor. These are riveting, revealing diaries about the key personnel at a time of war when the fate of the country swung in the balance.
Nigel West (ed.), The Guy Liddell Diaries, Volume One: 1939-1942: MI5's Director of Counter-Espionage in World War Two, Routledge; The Guy Liddell Diaries, Volume Two: 1942-1945, Routledge.
High spook politics & ops in the diaries of the director of MI5 covering the six years of World War Two. Published 60 years after the events this takes us into the heart of UK intelligence work and the centre of government. Volume One is by the far the more gripping of the two, when the fate of the war and UK is hugely in doubt.
Tim Weiner, Legacy of Ashes: The History of the CIA, Doubleday.
An exhaustive study of the CIA from its origins, through the Cold War to the war on terror. On the way the agency is involved in numerous coups, destabilisng and overthrowing various governments, and targeted assassinations. A very good one volume history, but in desperate need of a new edition.
David T. Evans, Sexual Citizenship: The Material Construction of Sexualities, Routledge.
Now over two decades old, but still a path-breaking analysis of the construction of sexualities. Evans locates sexualities in their material context and that of late capitalism, developing a thesis that is post-queer, and as challenging in the present as it was when written. A salutary perspective for current trans debates.
ONE TO AVOID – UNLESS YOU HAVE TO:
David Cameron, For the Record, William Collins.
I read this to illuminate myself further about his post-vote rationale on the Scottish independence vote and Brexit, but learned little. What you do learn is what a vacuous, vainglorious, not very bright politician Cameron was/is – and this from a man given all the advantages life has to offer – apart from understanding himself and others. A telling story of the long-term decline of the British establishment – more on which in the years to follow.
AND IN PLACE OF A CONCLUSION ….
That's my summary of reading for the year. A quick nod to the first ever Govanhill Book Festival which I was involved in – and to all the other brilliant people who took part and made it possible; a special nod also to the tribute to former Celtic captain and all-time hero Billy McNeill – with Archie Macpherson.
Finally, a special thanks to all the contributors who made my two collections published this year, The Story of the Scottish Parliament: The First Two Decades Explained (Edinburgh University Press) and Scotland the Brave? Twenty Years of Change and the Future of the Nation (Luath Press) possible. Both picked up lots of plaudits; the latter in particular, from its range of contributions, to the conversation style chapters, and stunning front cover from the artist Ross Sinclair.