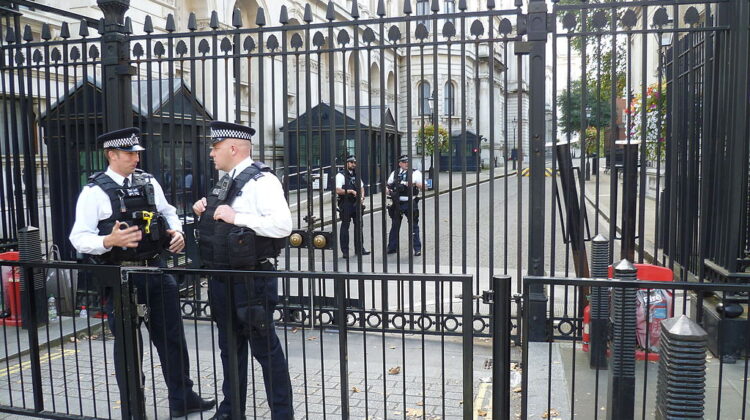 We need to address accountability in public life in the UK and Scotland
Gerry Hassan
The National, 1 February 2022
The UK is a country lacking accountability in public life. Increasingly, those in senior positions of authority in government, civil service or public bodies resign or take responsibility for anything they have done.
There never used to be such an indefensible state of affairs. Previously government ministers used to resign for policy failures, shortcomings of their departments, and for breaking constitutional convention of ministers.
Lord Carrington, Thatcher's first Foreign Secretary, resigned as a result of the Argentinian invasion of the Falklands War in 1982; Hugh Dalton, Chancellor of the Exchequer in the post-war Attlee Labour Government fell on his sword after leaking part of his 1947 budget to a journalist who printed the story.
Now it seems that the only resignations are those caused by personal scandals such as English Health Secretary Matt Hancock last year after footage was revealed of him having an office affair with an adviser during lockdown. The resignation last week of the Treasury minister Lord Agnew, announcing from the Lords frontbench that he could no longer serve this Tory Government due to its "arrogance, indolence and ignorance" on billions of pounds of fraud, was the exception to this.
Boris Johnson's reputation is in tatters, with him described by former Tory MP Matthew Parris as a "corpse". But as he clings to office with his lies and deception, he is doing irreparable damage to the institutions of government, let alone the image of the UK beyond our shores.
The longer Johnson stays before his eventual departure the more he normalises lying, deception and refusing to take responsibility. This could easily lower the threshold and propensity to telling lies and untruths in public life and thinking you can get away with it.
This "Johnson effect" on public life could impact upon experts who could become corrupted and peddle the political lines of the government of the day. Or civil servants could spin critical figures to the point of brazen disinformation in a culture of untruths.
If that happens, everyone loses and Johnson's lasting impact would have a deleterious effect on government, civil service and public service. We would all be demeaned by it and have lost something fundamental.
Two observations flow from this. First, the ridiculous last-minute cover offered by the Met and Cressida Dick to Johnson by announcing at the eleventh hour, as Sue Gray's report was awaiting imminent publication, that they would investigate the Downing Street and other parties, reinforced this cycle of weakening the systems of scrutiny.
What it did was undermine systems of accountability that are meant to work in the UK Parliament that should have seen Gray's report handed to the PM and then published in full, and thus available to parliamentarians to assess and hold Johnson and his behaviour to account.
The Met's riding to the rescue of Johnson at the last minute has undermined how the system is meant to operate, and blows any spurious notion that the old checks of accountability can work out of the water. Not if the Met and Johnson have anything to do with this.
Secondly and more seriously, this set of scandals as well as wider Tory corruption has thrown out any notion of serious government. Downing Street has only one priority – survival and getting through the mess it has created as Government and public standards are being trashed in a cavalier way.
Yet the rubbishing of government is something that sadly can work in the favour of the Tories and the right when it never could for Labour. If government is viewed as being run by liars, cynics and chumocracy then the right can shamelessly say it is a conspiracy against the public, so why don't we just give it over completely to outsourcers, private companies and consultants – many of course who will be Tory donors or Tory friends?
If you think that is too pessimistic, large parts of public services are heading that way in England – from the £37 billion wasted on PPE contracts to a NHS awash with private providers.
The above is a common view of Westminster and UK politics in Scotland and the belief that we are better out of this debilitating mess, and could do better governing ourselves.
In recent times here, we have seen the debacle of the Crown Office on a number of fronts including the investigation that followed the implosion and liquidation of Rangers FC. Not one person has resigned or issued a public apology while the bill being run up as a result in compensation is running into millions; and that is without mentioning the Salmond case.
Last week a Scottish Fire and Rescue Service report into the second Glasgow School of Art fire in 2018 found that no one was to blame. That amounts to two devasting fires under the same senior management team but not one person taking responsibility beyond the director who was pushed out the door.
Muriel Gray, chair of GSA when both fires occurred, once told a Scottish Parliament inquiry that "We keep asking ourselves, could we have done this better? Is there something we missed?" and recently just happened to fall upwards to a senior public appointment at the BBC paid for by taxpayers.
Despite us thinking how much better we are at public standards and accountability in Scotland than Westminster, this is something we have never been that good at.
Pre-Scottish Parliament large parts of public life were completely unaccountable and hence protected from public scrutiny. Now we have a Parliament and Government things are not as bad as pre-devolution but we still have not progressed and opened up as much as we should.
The big take from this is two-fold. Boris Johnson may do lasting damage to government and public service across the UK and in so doing aid the ideological hard right's life mission of slashing down government to a smaller size.
In relation to Scottish politics, the debacle of recent weeks has had many independence supporters articulate that Scotland needs out of this sorry state as soon as possible. That is an understandable response, but what all this has also underlined is that independence does not win just by default and Westminster's implosion.
The case has to made that in our politics, government and democracy we do accountability and hold power to scrutiny, and in that we still have serious work to do.