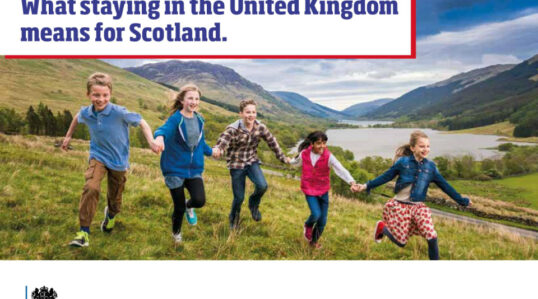 Scotland will not be Scotland:
The Consequences of Independence
Republished June 13th 2021
A confidential and highly sensitive document by HM Treasury - marked restricted to only David Cameron, George Osborne, prominent Lib Dem ministers, and senior advisers - has made its way into the public domain. It reveals what the UK Government regards as some of the consequences of Scottish independence, outlining the ultimate 'hardball' positions of the UK Government. We believe it is important enough to publish it in full here without any comment or edit.
SCOTLAND WILL NOT BE SCOTLAND:
THE CONSEQUENCES OF INDEPENDENCE:
Continue Reading Scotland will not be Scotland: The Consequences of Independence