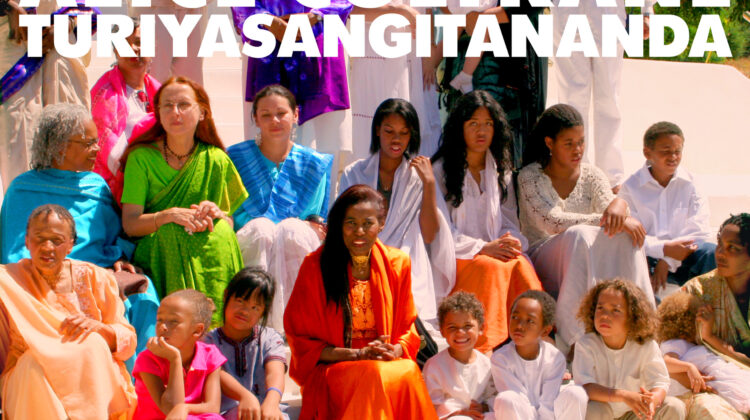 My Favourite Music of the Year: 2018
December 21st 2018
Gerry Hassan
This is my fourth year of doing a comprehensive music list of things I have bought, been listening to, and had come my way in the past year. It has been as usual an eclectic year musically but highlights include the Southside Record Club (meeting at Some Great Reward record shop) and listening to some great sounds through that, some stellar live gigs – with often the smaller the better (and a big hat tip to the Bungalow in Paisley), and some fantastic bootleg recordings.
But as with every year pride of place has to go to the new musical sounds that have impressed me this year – and here in reverse order – as in the old chart rundowns are my top ten spins of the year.
NEW ALBUMS:
Throne – Heather Leight    
Am a late convert to this Glasgow based West Virginia born singer who used to run the awesome 'Volcanic Tongue' record shop on Dumbarton Road. These are smouldering songs of sensuality, desire and darkness – created to beautiful, stark countryesque landscapes. A belated gem of a find for me this year.
Broken Politics – Neneh Cherry
Cherry has been a real roll this decade – with music much more adventurous than her commercial peak of 'Buffalo Stance'. This is part of a great trilogy of jazz influenced releases from her which are catchy, daring and as the title implies about modern life from big issues to the personal.
Isolation – Kali Uchis
Modern soul/dance/R & B at its best. Debut album from 24-year old Kali has been on my hi-fi all year. A clash between a sugary pop sound and evoking the 60s mixed with modern R & B and grown-up lyrics about heartache, disappointment and relationships. One to definitely watch.
Music and Poetry of the Kesh – Ursula K. Le Guin and Todd Barton
We lost the huge talent that was Le Guin earlier this year – and this album was afforded its first stand-alone release – recorded in 1985. It is typical Le Guin in intelligence and execution: about a future world 500 years from now where an indigenous people live an anti-colonial existence. Set to a backdrop of music which sounds like Gaelic psalms and pieces – of the sort captured by Alan Lomax and Hamish Henderson.
Your Queen is a Reptile – Sons of Kemet
In the year of Windrush and the moral stain on the UK it produced thank goodness someone produced an album which has the fire and fury invoked by that new low. Sons of Kemet are fronted by sax player Shabaka Hutchings and this is fiery, political savvy jazz at its best. Musically joyous it challenged the restrained, ridiculous and reactionary notions which surround Britishness – from monarchy to imperialism and systemic racism.
Aviary – Julia Holter
This is a daring album in an age of musical conservatism: a dense, difficult double album which demands repeated listens. Holter is a rare musical force: writing music with power and sensitivity which few try to in the mainstream or alternative. It does take an effort to open its gems but it is worth it – having a beauty and calmness.
Heaven and Earth – Kamasi Washington
Washington is on fire; having injected new life into jazz in the States and here. After the triple debut 'The Trip' he focuses down to a double (and additional EP). The music – divided into 'Heaven' and 'Earth' – covers utopian possibilities and present day realities. A major musical force and uplifting (and charming) live performer.
Negative Capability – Marianne Faithfull
Faithfull has been on a roll since her reinvention with 'Broken English' nearly forty years ago and this latest release is in that territory of accomplishment – if not better. This is late career bravery and genius: with adeptly chosen and written songs about life, loss, love and the passing of time. Faithfull doesn't like to be called a 'survivor', thinking that word should be saved for people who went through real hell, but this is music on how to endure and understand. Could have been my album of the year if it weren't for the two below.
Listening to Pictures – Jon Hassell
Another late blossoming from the 81 year old Hassell and his first album in a decade (and my first purchase of his: thanks to Underground Solu'shn on Edinburgh's Cockburn Street). Evoking Miles in his electric phase and late Ellington, this also has shades of the Aphex Twin and Boards of Canada. One of my neighbours said this was 'weird sounding shit' which they never said was a compliment or not!
Honey – Robyn
Pop does not come better than this. Life-affirming, danceable, emotionally intelligent and insightful music from the Swedish Robyn. The album follows the arc of human emotions through a breakup and loss to redemption – all to the most glorious music backdrop – which evokes 80s synth pop and cheesy pop but all in a modern setting. I defy anyone not to be blown away by this.
Bubbling Under ….
A few mentions …. For one the audacious Christine and the Queens with another great album and even better live, Suede in their second coming, Elvis Costello now in the 40th year of his career, the Arctic Monkeys, Young Fathers, and a last call for Jah Wobble and his 'The Butterfly Effect': an album inspired by the banking crash.
COMPILATIONS:
The Ecstatic Music of Alice Coltrane Turiyasangitananda – Alice Coltrane
This album came out last year but I only bought this in 2018 (hence its inclusion). This is like nothing else Alice Coltrane ever issued. It isn't jazz; it is unique spiritual world music made for Coltrane's religious calling and community. Originally produced on cassette for private use this music has been lovingly restored by David Byrne's Luaka Bop label.
Keychains and Snowstorms: The Soft Cell Story – Soft Cell
At last Soft Cell get the proper retrospective treatment with a nine CD box. Nearly everything is here: albums, B-sides, 12 inch remixes, live tracks and rarities. Seems to me Soft Cell have never been given the proper credit by rock critics for their genius of making sleaze so sexy and sumptuous in its sound.
Treasure Hiding: The Fontana Years – Cocteau Twins
The Cocteau Twins post-4AD years collated including the 'Four Calendar Café' and 'Milk & Kisses' albums. This period has been underplayed in Cocteau folklore but is filled with gorgeous sounds. Now lets have a 4AD comp of everything.
Spiritual Eternal: The Complete Warner Bros. Studio Recordings – Alice Coltrane
Another Alice Coltrane album bringing together her 1970s Warner Bros. recordings. This represents her transition from her cosmic conscious jazz of her most celebrated music to the devotional music released in 'Ecstatic Music'.
Dimitri from Paris Presents Le Chic Remix – Chic
In a year of Chic releases (including the going thru' the motions 'It's About Time') and a 70s box set this steals the limelight. Classic Chic and Chic acts remixed and sounding fresh and new: aided by several lesser-known tracks.
REISSUES:
The Beatles (White Album)
The seven disc release of a double album many thought was too indulgent in the late 1960s shows how culture has changed. 'The White Album' has never sounded better, but it does sound different in places. But the jewel is the final release 50 years on of the 'Esher Demos': 27 demos recorded in George's house and sounding like the Beatles Unplugged. And next year 'Abbey Road'.
Up Above Our Heads (Clouds 1966-71) – Clouds
A major discovery in 2018: the lost Edinburgh band Clouds – who emerged out of 1-2-3 – and in the process contributed to the invention of 'prog'. Clouds were fronted by Ian Ellis, Harry Hughes and Billy Ritchie – and really this is music of its age: sensitive, folkly, spaced out a bit and filled with possibilities. This collects nearly everything they released; they were predicted to be huge but never were.
Only the Lonely – Frank Sinatra
Finally the Frank studio vaults open with a remastering of the sublime 'Only the Lonely': Sinatra's album of heartache and torch songs. Sounds better than it ever has with mono and stereo versions but the real bonus is the inclusion of previously unreleased studio tracks including 'Lush Life' and 'One for my Baby'.
Wild Life – Wings
One of the most misunderstood albums of all-time by a major artist. Released in 1971 to universal opprobrium, Macca recorded this as his first Wings album in a matter of days when John and George were seen as the cool ones. It isn't a neglected classic, but it is charming and fascinating. It has a looseness in places and a minor McCartney gem in 'Dear Friend': a peace offering to John.
Both Directions at Once: The Lost Album – John Coltrane
An unreleased complete Coltrane album from 1963. Recorded in a single day in March of that year with the same classic quartet who produced 'A Love Supreme' just 18 months later – McCoy Tyner, Elvin Jones and Jimmy Garrison.
Echoes – Gene Clark
One of the founders and main talents of the Byrds in the 1960s Gene Clark's first solo outing remastered with lots of extras. Amazing to reflect that this stiffed when first released in 1967 as 'Gene Clark with the Gosdin Brothers'.
A Story – Yoko Ono
An unreleased Yoko album used to be cue for jokes but not any longer. This was recorded in 1974 in the 'lost weekend' and is the last of Yoko's bravely experimental Apple albums which no one seemed to like then but which turned out to be hugely influential. Yoko is still with us at 85 still rocking and trailblazing.
Fed – Plush
Plush is a one man Chicago operation fronted by Liam Hayes. This is soft, dreamy, moody rock which took years of studio time and finally saw the light of day in 2002.
Fourth World Volume One: Possible Musics – Jon Hassell and Brian Eno
Landmark release from 1980 which predicated all sorts of future musical explorations – including Eno and Byrne's 'My Life in the Bush of Ghosts'.
Glastonbury 2000 – David Bowie
Late period Bowie playing his first Glastonbury since 1971.
BOOTLEGS:
More than Despair – New Order
One of my fav bootlegs of all time and one I long ago used to have on vinyl. This is the Polytechnic of Central London concert from December 1985 – and not only does this have the stellar gig – but the entire NO soundcheck before including a great instrumental 'Love Will Tear Us Apart'.
The Hissing of Summer Lawns: Acoustic Demos – Joni Mitchell
Joni studio outtakes are hard to come by but here is such a precious item: 'Hissing of Summer Lawns' in raw, intimate form. Makes you wish Joni or her estate would start releasing such tracks officially from the vaults.
Complete Unplugged – Paul McCartney
'Unplugged' is by a mile the best live McCartney album – way ahead of all those stadium rock releases ('Wings over America' etc). This is the whole show with McCartney's dozen songs of rehearsals as well.
Live Usher Hall, Edinburgh, 10.12.84 – Cocteau Twins
The early Cocteaus still working out how to present and perform their perfect studio creations live. Capturing a moment in time (and one I remember being at this gig).
At the Beeb – Leonard Cohen
Lenny at the Beeb: this is a gorgeous set of songs from August and September 1968: Cohen sounding even more poetic than usual.
GOLDEN OLDIES:
To Sir with Love: The Complete ~Mickie Most Recordings – Lulu
Lulu's 1967-69 sounds. Fantastic songs, singing and Mickie Most productions.
My Life in the Bush of Ghosts – Brian Eno/David Byrne
Still sounds as stark and bewildering as when released in 1981.
Music in the World of Islam: Human Voice/Flutes – Various Artists
Original source material for 'Regiment' on Eno and Byrne above.
The Savoy Sessions – P.J. Proby
P.J. Proby's lost 1980s album as he tackles amongst others 'Love Will Tear Us Apart' (a genius cover) and 'Anarchy in the UK' (not so genius).
CONCERTS:
Jah Wobble, The Bungalow, Paisley
Paul McCartney, The Hydro, Glasgow
Christine and the Queens, Royal Concert Hall, Glasgow
Chic, The Hydro, Glasgow
Michael Marra Tribute, Pavilion, Glasgow
Momus, Glad Café, Glasgow
Final thoughts. A memorable year for live music in all sorts of different sized venues and spaces. Pride of place goes by a mile to Jah Wobble playing in the Bungalow in Paisley which had a great vibe and crowd. McCartney's three hour Hydro set rocked while Christine and the Queens showed how imaginative and daring live performance can be at its best.
Special Glasgow Southside call out to the Scottish troubadour Momus at the Glad which I co-hosted (and which saw the publication of a new version of 'The Book of Scotlands'). And to the Camphill Gate rooftop gigs – and in particular the one on a rain soaked night where after several acts we had to relocate to a front room with Edinburgh's Broken Records totally moved by the occasion and good attitude of everyone.
Here's to more great music in 2019, lots of live music in different spaces, and more Southside magical musical experiences.